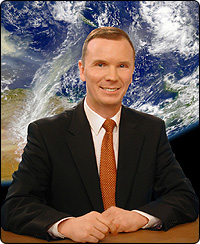 Philippe Van Nedervelde is the CEO, Senior Virtual Worlds Designer, co-founder and majority-owner of E-spaces. The world's oldest and most experienced still-operating virtual worlds design house, E-spaces leads the presently burgeoning metaverse content creation industry with its award-winning designs for multi-user virtual worlds spaces and experiences.

With a rich history of metaverse projects dating back as far as the early 90s, Philippe is one of the earliest -and one of the few still professionally active- pioneers of virtual worlds design. The chronology of 50+ delivered metaverse projects -comprising many hundreds of different virtual worlds- which Philippe either initiated and led or was a key contributor to tracks the history of the field of virtual worlds development itself: CyberTerm (1991), VisCIS (1992), CyberTown VR e-commerce UI (1993)... to name but a few of the earliest ones. Most of his 50+ virtual worlds projects are richly documented here.

Serving world-class customers around the globe, signal highlights of Philippe's virtual worlds design career to date include: Virtual Europe, SimsalaGrimm, the award-winning Virtual Munich Airport Center and one of the crowning glories of the VRML era: ICITY.

Relatively soon after its formal incorporation in 1996 Philippe led E-spaces to become the "Preferred Content Development Partner" of Blaxxun Interactive, GmbH, developer of the then best-in-class VRML-technology platform.

Philippe also co-founded the innovative security-surveillance technology company Panoptic Systems, Inc. Applying his extensive user-interface and virtual reality design expertise to dramatically optimize the ergonomics and performance of security-surveillance systems, Philippe is the lead inventor -5 provisional patents filed with the USPTO so far- of Panoptic's breakthrough VR-based C-Thru security surveillance system and also serves in the role of Panoptic's CTO.

In '01-'02, Philippe additionally took on the leadership as co-CEO of X3D Technologies, Inc. in West Palm Beach, FL and played a key instrumental role in preparing this virtual worlds production company (co-founded and co-owned by famous Hollywood movie-director Michael Bay) for a successful M&A operation in which the company was merged into Multicast Media Technologies, Inc. of Atlanta, GA.

Following the dot.com crash in 2001, Philippe diversified E-spaces' activities into creating 3D-animated content assets for TV-related businesses including virtual sets for use in chromakeying studios and 3D animated backgrounds; as well as HD-quality 3D visualization and animation services for science & technology documentaries as well as one-stop-shop 3D-animated TV commercials production services. These diversified lines of 3D graphics products and services continue operation and development through their own dedicated websites under the E-spaces-owned brands of CG4TV.com and NEWSin3D.com

A natural-born engaging communicator fluent in 5 languages -presently adding his wife's native Russian as 6th- Philippe regularly keynotes as a speaker at conferences around the world, regaling audiences with enthusiastic technology-fueled visions of new and emerging entrepreneurial opportunities for business and philanthropic pursuits alike.

A 'social entrepreneur' too, Philippe's non-profit and philanthropic pursuits center around maximizing the societal benefits and minimizing the potential downsides of major emerging technologies, nanotechnology in particular. In a variety of roles, Philippe generously donates time and more to the Foresight Nanotech Institute (Executive Director for Europe since 1997); the Lifeboat Foundation (International Spokesperson); Center for Responsible Nanotechnology (Global Task Force Member); Singularity Institute For Artificial Intelligence (SIAI Counsel Member); World Technology Network (Materials Board Jury Member) and the Peer To Peer Foundation (Sousveillance & Security Expert).

While gradually traveling less thanks to using 3D virtual workspaces, Philippe continues enjoying a globe-trotting semi-technomadic lifestyle distributing his time between homes in Southern California, Belgium and the 'Eternal Spring' of the Canarian archipelago.

Portraits: Formal Casual Virtual

LinkedIn profile

Bios at non-profit organizations: Foresight Nanotech Institute, Lifeboat Foundation, Foundation for Peer-to-Peer (P2P) Alternatives


Revised 07/07